About Our CompanyAbout Our Company
Burroughs Hardwoods Inc. is proud to be a family owned and operated company since 1983. We have a knowledgeable sales staff with years of experience that are trained to inform you about our products and don't believe in high pressure sales. We embrace our small family business culture, but have the ability to compete with the larger corporations by offering factory direct product lines. Servicing the local community, but also have the ability to ship products nationwide. Whether you are a homeowner, business, contractor, or builder, we encourage you to contact us about your project. To learn more details about how our company got started please visit our about page.
Burroughs Hardwoods Product Offerings
At Burroughs Hardwoods Inc. we offer an impressive range of home decor products. We are consistently adding new and unique products to our line. Products that are direct from manufacturers, some products exclusive to our business, as well as, many well known named brands. It is important to us to provide quality products at affordable prices. Products can be picked up locally, delivered, or shipped throughout the United States.
| | |
| --- | --- |
| | |
| | |
| | |
| | |
| | |
| | |
| | |
| | |
| | |
Burroughs Hardwoods Services
At Burroughs Hardwoods we work with professional installation crews that are skilled, clean, courteous and respectful. The installers that work with us are licensed and insured, with years of experience in the industry. Our installers pay attention to the details and do not cut corners. Installation is guaranteed for a year, so you can rest assured the job will be done right. Offering both residential and commercial installations.
Flooring Installations

hardwood installation

nail down

glue down

floating

tile installation

laminate installation

vinyl installation

paver installation

Refinishing & Repairs

sand & refinish hardwood floors

repair floors

refinish stairs and railings

Bathroom Renovations

installing vanities

installing toilets

installing bathtubs

installing tile

installing fixtures

Kitchen Renovations

3D Kitchen Designs

installing sinks & fixtures

installing countertops

installing backsplash

installing kitchen cabinets

installation and design of under cabinet lighting
Other Information
Distributing Innocleat Modern Handrail Bracket!

W

e carry the only patent protected fastener system for contemporary 21st century homes. Innocleat, the new modern, smart and sleek way of hanging the things you are proud off, without exposed fasteners like screws and woodplugs. Burroughs Hardwoods is the exclusive Distributor of Innocleat for the United States, please contact us for further information regarding purchasing.
Innocleat - an innovative way to fasten objects using a hidden cleat without interfering the surface of the object. Unlike bulky exposed buttons or tall screws going through objects & panels, Innocleat hides behind the object exposing the stainless-steel sides only making it an elegant solution to secure your objects without any interference to the face of the object.
Innocleat was initially designed to secure handrails to walls however it can also be used in various ways like securing signs, artwork, floated shelves and epically feature-wall panels. Because it off stands your product from the wall, it creates a perfect solution for hidden LEDs.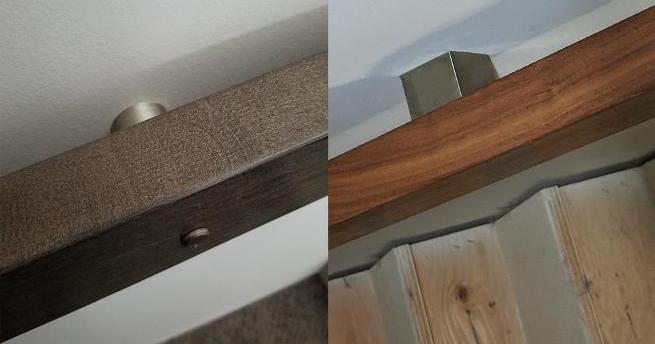 Check out our new winery collection: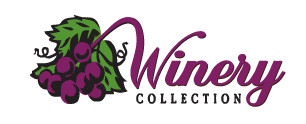 | Width | per boxes: | Thickness | Gloss level |
| --- | --- | --- | --- |
| | | | |
* See warranty for complete details
** photographs cannot capture all of the nuances of natural wood. Please refer to actual product samples when choosing your floor.
*** Allow 3 to 4 weeks for delivery

Exceptional outdoor living for every taste and budget.
Have more time to do what you love on a Fiberon composite deck. A high-performance, eco-friendly wood alternative, Fiberon decking offers the warmth and appeal of natural hardwoods without all the time and expense of maintenance. Choose from a wide range of colors, finishes and options to fit your style and budget.

Stacked Stone Ledger panels are trimmed pieces of natural stone affixed together to form modular stone veneer panels, which allows for the streamlined installation of a dry stacking stone veneer. We offer these panels in two styles: Natural stone ledger stepped panels and "L" ledger stepped panel corner for outside corners. Stacked Stone ledger panels can be used on the façade of a home to enhance the appeal, outside to showcase a barbecue island, on a backsplash to spruce up a kitchen or inside to beautify an interior wall
Burroughs Hardwoods is proud to now offer Stair Parts!
Burroughs Hardwoods is an excellent source for stair parts. We have a full line of wood and iron stair parts. Some of the products we offer include balusters, newels, handrails, handrail fittings, stair treads, risers, skirt board, moulding, and stair hardware. The railings and turing can be made in walnut, white oak, yellow pine, beech, birch, brazilian cherry, american cherry, hard maple, hickory, mahogany, poplar, and red oak. Check out our stair parts page for more details using the following link: http://www.burroughshardwoods.com/StairParts/stair_parts.html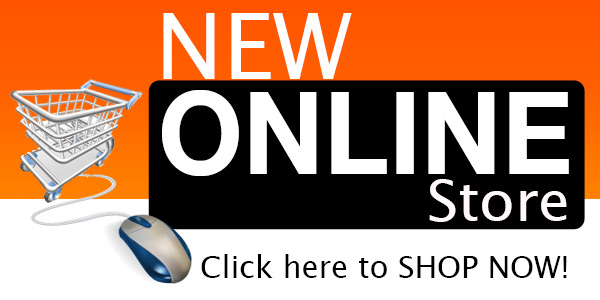 Shop Online now and have your items shipped directly to your home! We are in the process of adding products, so if you don't see what you are looking for or are having trouble with your order please contact us and we will be happy to assit you!



Burroughs Hardwoods is excited to announce that we have expanded into Tile, LVT (Luxury Vinyl Tile), Marble, Travertine, and Granite flooring! We are proud to serve you for all of your hard surface flooring needs. We will be bringing in new items every month.
Located in the same Plaza as Burroughs Hardwoods
Burroughs Hardwoods is also accompanied by another outstanding local businesses.