Trex - Transcends Porch
As an alternative to Trex traditional deck board, they offer an indoor-style, slanted groove porch board for a virtually gap-free look. Porch boards are available in Gravel Path & Spiced Rum.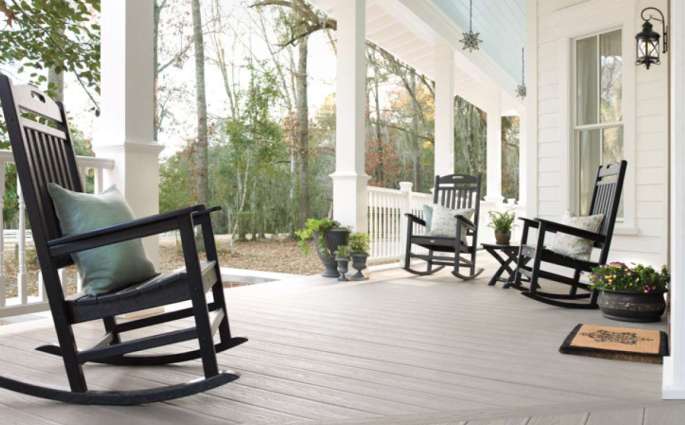 Photo: Trex Transcends Porch Flooring in Gravel Path
UNPARALLELED BEAUTY
SymmetryTranscend decking's deep wood-grain pattern and luxury colors create a premium, ageless look that leave other composites in the dust.
HASSLE FREE
No sanding. No staining. No painting. No kidding. (Not to mention simple soap-and-water cleanup.)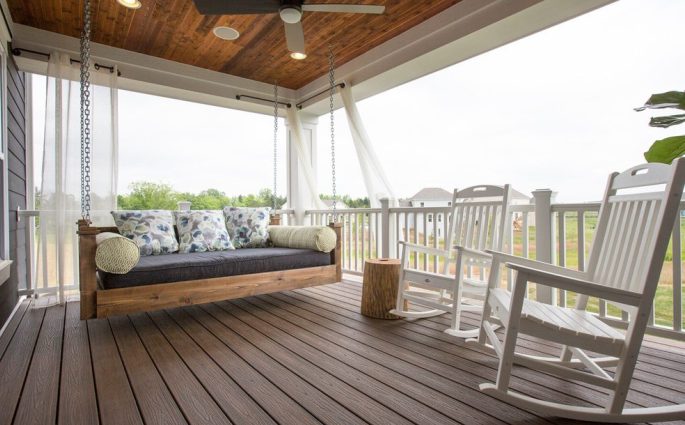 Photo: Trex Transcends Porch Flooring in Spiced Rum
FADE, STAIN, SCRATCH AND MOLD RESISTANT
Transcend decking maintains its vibrant color and luxurious finish–come scorching sun or red-wine spill–thanks to its unyielding, three-side shell protection…and our 25-Year Limited Residential Fade & Stain Warranty.
A GREEN DECK
See how using a 95% recycled composite board (that's almost the whole thing) makes you feel about the great outdoors.
tRANSCEND Porch Flooring dimensions:
| | |
| --- | --- |
| | |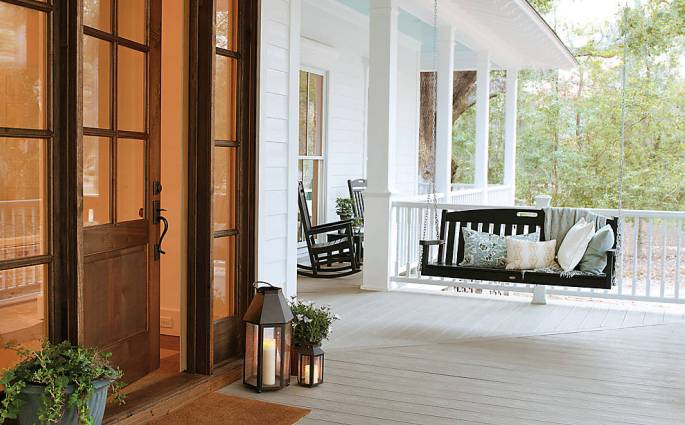 Photo: Trex Transcends Porch Flooring in Gravel Path
tRANSCEND Porch Flooring Colors: